The coordinating team of the SOCIO-BEE pilot project in the Spanish city of Zaragoza receives the technology developed by the consortium and designs the schedule of activities for its implementation in the city.
On 15 May 2023, the SOCIO-BEE pilot phase was launched in Zaragoza, a city that will test the technology developed by the project and the strategies for creating communities around it that will use citizen science to bring about behavioural changes related to air quality.
The members of this team – Zaragoza City Council, Zaragoza City of Knowledge Foundation and Ibercivis Foundation – met to launch the testing activities in its first iteration, which will take place during the months of May, June and July 2023.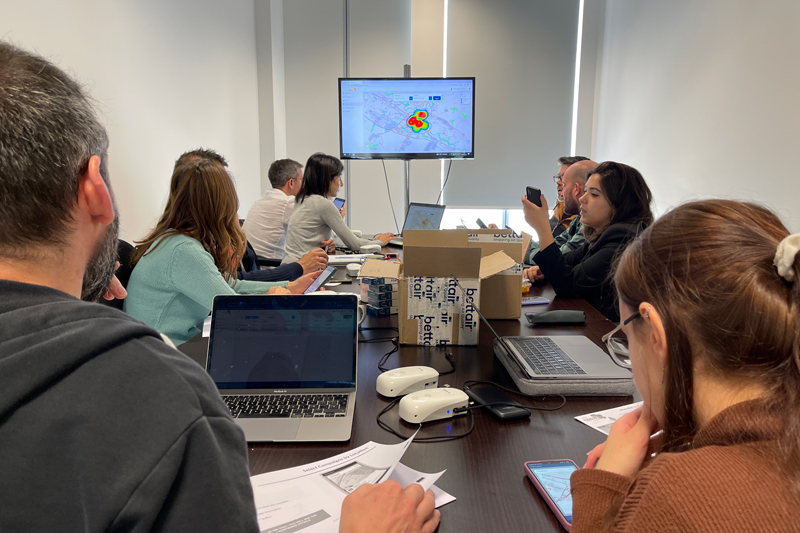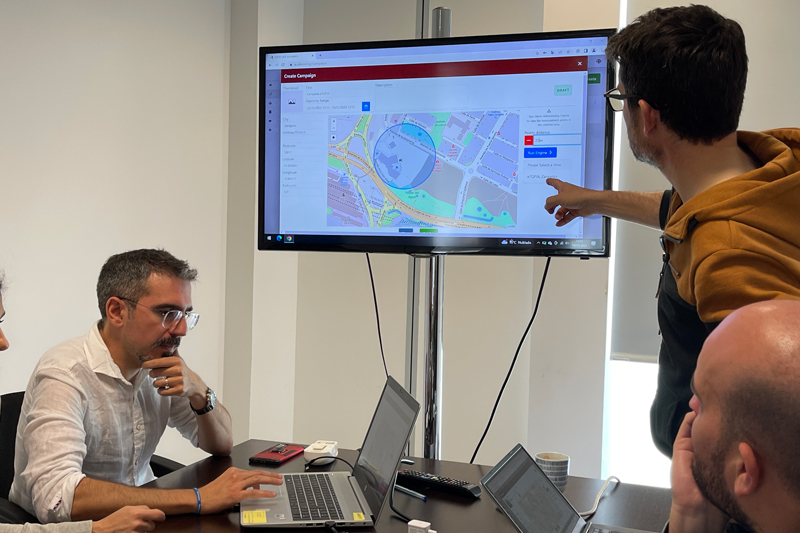 In the first alpha testing phase, the team members will coordinate to get to know each of the pieces of technology associated with the project – air quality measurement device, online platform and web application -, set them up and carry out small air quality measurement campaigns in the city, with the aim of giving feedback to SOCIO-BEE's technological partners and reporting possible errors in its operation.
In the subsequent betatesting phase, and once any possible incidents have been solved, the testing will be open to new users from June onwards, who will continue with their contributions but, this time, carrying out larger campaigns in the city.
These two phases make up the first iteration of the pilot and will serve to gather the necessary information to refine, adjust and improve the project's technology before it is launched to its target public – in the case of Zaragoza, children and young people – in its second iteration, where the weight of technology in the project will decrease to give way to the creation of communities – the hives – and their consolidation and collaborative work.