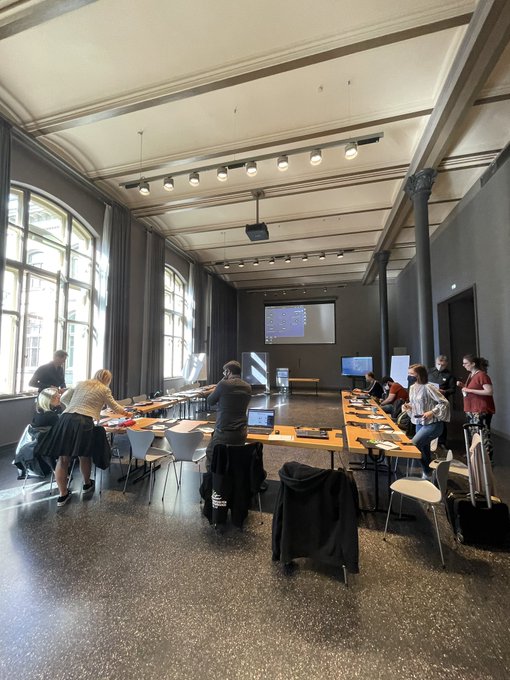 The first SOCIO-BEE coordination meeting took place on 16 May 2022, where the members of the consortium had the opportunity to meet for the first time in person and share the progress in the development of the project work packages, as reported by the project leaders.
This meeting took place in the premises of the Museum of Natural Sciences in Berlin and was hosted by ECSA (the European Citizen Science Association).
In addition to learning about the activity carried out by the project in the last months, the representatives of each member of the consortium were able to coordinate the future actions of SOCIO-BEE, both for the technological development of the air quality measurement devices and the narrative and engagement strategies of the project that will be deployed in the pilot cities: Ancona in Italy, Marousi in Greece and Zaragoza in Spain.